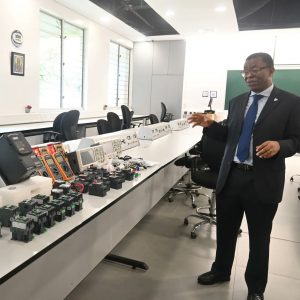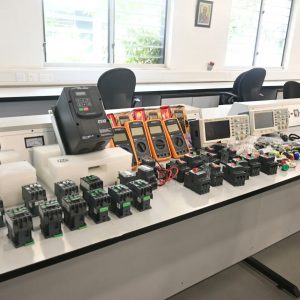 "Partnership is the foundation that strengthens dreams, while support is the pillar that uplifts them. Together, they create an unwavering alliance, propelling us towards success." – Anonymous We are honoured to announce that Bolamark Engineering Limited has made a remarkable contribution by providing additional equipment to enhance our electrical labs.
Their generous donation which was received by the Dean, School of Science and Technology (SST), Dr Darlington Agholor, includes Variable Speed Drives (VSD), Oscilloscopes, Electrical Motor Circuit breakers, phase monitoring relays, multimeters, and various measuring instruments, exemplifies the enduring partnership between Bolamark Engineering and the School of Science and Technology at Pan-Atlantic University. This collaboration fuels our collective mission to equip students with the essential skills needed to excel in the industry.
We express our deepest gratitude to Bolamark Engineering for their steadfast support in nurturing the next generation of industry professionals.