Olivia Ezeh, a 200 level student from the Department of Mass Communication, has emerged as the winner of the 2023 Green Stories Writing Competition. Organized by the University of Southampton and overseen by Professor Denise Baden in Sustainable Business, along with the expertise of Carole Burns, Head of Creative Writing, and Dr. Aiysha Jahan, a published writer from the University of Southampton, this competition aimed to foster creativity in addressing climate change through storytelling.
Olivia's winning entry was a captivating short story featuring superheroes dedicated to combatting climate change and promoting sustainability. Her imaginative work not only captured the essence of the competition but also inspired us all to take action for a greener, more sustainable world.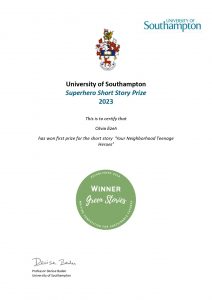 For her outstanding achievement, Olivia will receive a prize of $500. She intends to use this award to further her education and continue exploring the intersection of storytelling and environmental advocacy.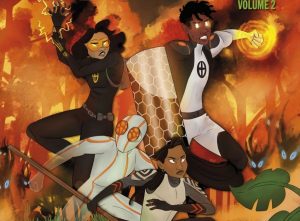 Join us in congratulating Olivia Ezeh for this remarkable accomplishment.
For additional details and to stay updated as Olivia's story evolves into a 1-page comic strip, please click on the following link: https://www.greenstories.org.uk/2023/07/31/winner-of-superhero-short-story-competition-2023/