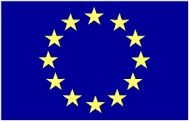 Dr Norbert Edomah of the School of Science & Technology, together with other European and African partners, have recently won a €360,000 grant from the European Commission for a 2-year action research aimed at addressing issues surrounding Green Waste Management and Micro-Entrepreneurship Vocational Education and Training (VET) in Nigeria and Ghana – GreenVETAfrica (GVA).
The project, which kicked off in January 2023, will:  
Analyse the skill gaps and market demands for Green Waste Management.

Design a multi-competence programme including technical green waste, basic ICT skills, and green micro-entrepreneurship.

Deploy a train-the-trainers programme engaging 50 trainers in Nigeria and Ghana.

Pilot a 3-month dual learning VET programme with 100 students (50 in Nigeria and 50 in Ghana).

Foster valorization, replication and official accreditation of the GVA VET programme by both Ghanaian and Nigerian authorities (and possibly beyond through the partners' international network) and promote the learners' employability.