16th, November, 2023
Professor Kemi Ogunyemi, a distinguished authority in Business Ethics at Lagos Business School, Pan-Atlantic University, delivered the highly anticipated 16th Inaugural Lecture of Pan-Atlantic University at Lagos Business School on November 15, 2023. Her captivating lecture, titled "Apples, Barrels, and Workplace Flourishing: Striving for Ethical Identity," meticulously examined the ethical landscape governing actions and decisions within professional domains.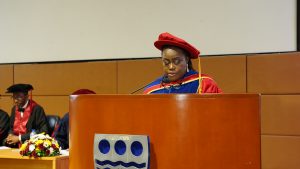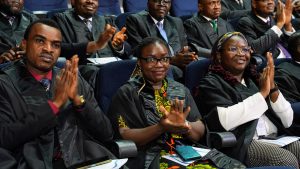 Highlighting the profound influence of an individual's environment, Professor Ogunyemi underscored the pivotal role of humane treatment in shaping employee satisfaction and fostering varying levels and forms of commitment within an organization. She emphasized that ethical conduct isn't about flawless perfection but rather the constant pursuit of doing right until it becomes ingrained—a trait mirrored in ethical organizations.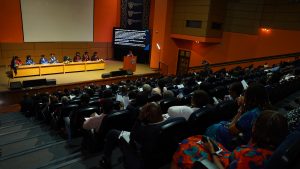 The event was graced by esteemed guests, including Professor Ogunyemi's mother, a respected professor herself, along with other family members, friends, faculty, non-faculty staff, and students.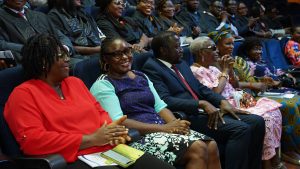 The high table hosted dignitaries, notably the Vice-Chancellor, Professor Enase Okonedo, who introduced and presented the esteemed lecturer. Dr. Dalington Agholor, Dean of the School of Science and Technology; Dr. Sola Oni, Dean of the School of Management and Social Sciences; Professor Chris Ogbechie, Dean of Lagos Business School; Dr. Ikechukwu Obiaya, Dean of the School of Media and Communication; Dr. Adaora Onaga, Director of the Institute of Humanities; and Mrs. Nkiru Ukachukwu, Director, PAU Career and Alumni Office, acting on behalf of the Registrar, Mr. Kingsley Ukaoha, steered the proceedings.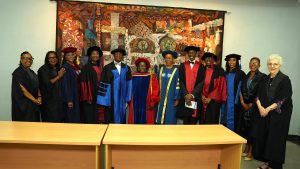 The lecture, a testament to scholarly brilliance, lasted approximately 1 hour and 30 minutes, culminating in a delightful cocktail gathering.