In a bid to expand its academic offerings, our School of Science and Technology recently underwent a rigorous resource assessment verification process conducted by the National University Commission (NUC). The assessment, which took place from Wednesday, August 16, to Friday, August 18, 2023, aimed to evaluate the university's readiness and capacity to introduce new programmes.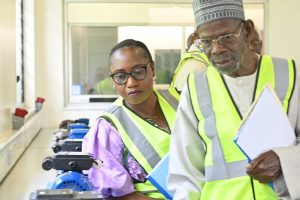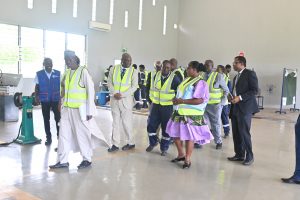 The proposed programs that underwent resource assessment verification include:
B.Sc. Software Engineering
B.Sc. Data Science
BEng Mechatronics Engineering
The NUC's assessment panel was composed of eight members, consisting of four representatives from the NUC and four assessors from various universities in Nigeria. This diverse panel brought a wealth of experience and expertise to the evaluation process. During the comprehensive assessment, the NUC's assessment panel meticulously reviewed various aspects of the university's facilities and resources. The following resources were among those examined:
Personnel: The academic and non-academic staff were closely evaluated, with their respective files containing records of appointment, promotion, and academic qualifications being scrutinized.
Staff Offices: The adequacy and functionality of staff offices were assessed to ensure that faculty members had suitable workspaces.
Classrooms: The quality and capacity of classrooms were examined to ascertain their suitability for teaching and learning.
Libraries: Both traditional and electronic libraries were reviewed to determine the availability of resources for students and researchers.
Laboratories and Workshop: The condition and functionality of laboratories and workshops were assessed to ensure they meet the requirements for practical training.
Laboratory and Workshop Equipment/Tools: The availability and state of equipment and tools in these facilities were examined to ensure they support effective teaching and research.
The assessment marks a significant step in the university's efforts to expand its academic offerings and provide students with cutting-edge programs in Software Engineering, Data Science, and Mechatronics Engineering. Pan-Atlantic University remains committed to delivering high-quality education and anticipates that these programmes will enhance its reputation as a hub of excellence in science and technology education.
The university eagerly awaits the official decision from the NUC and looks forward to the potential approval of these exciting new programmes.