9th, November, 2023
Sophia Ezeh, a final year Computer Science student at the School of Science and Technology, Pan-Atlantic University, showcased her exceptional leadership skills as she co-led her team to victory at First City Monument Bank (FCMB) and Ingressive for Good (I4G) Hackathon. The team emerged as the winner, securing the prestigious first prize of 3 million Naira.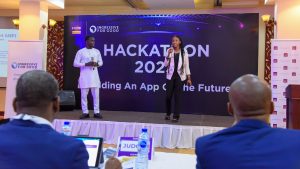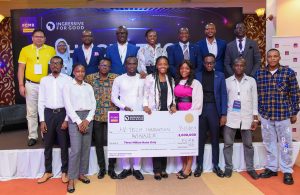 Their groundbreaking creation, 'Padi4Life,' represents a digital financial solution designed with revolutionary features. The app boasts mobility, blockchain-based investment and engagement capabilities, asset tokenization, and facilitates peer-to-peer lending. Under Sophia's guidance and expertise, the team crafted an innovative solution that promises to redefine the financial landscape.
Sophia Eze's leadership and the team's collective efforts have exemplified the essence of innovation and technology prowess, positioning SST PAU at the forefront of transformative tech solutions. Congratulations to Sophia and the Hi-Tech Innovation team on this incredible achievement!